Description
Learning their letters can be a struggle for many students, as memorization is not the ideal way for them to process new information. Creating an association with a familiar concept or object, however, and using visual learning techniques can make the learning process much faster and more effective for many students. This is the two-fold approach used in our full-color abc-pics™ vocabulary cards.
The face of each card has one of the letters of the alphabet, beautifully illustrated with a familiar concept or object to help students quickly and easily make associations between letters and things they already see in their daily lives. "A" is for "ant" and "apple," while "B" is for "baseball," for example.
All of the abc-pics™ cards are printed on cardstock, so they are durable and easily displayed, ready to be used in teacher-lead reviews, small-group sessions, or posted on your word wall!
abc-pics™ (AP)
We're almost out of the abc-word pics that were included in the abc-pics+ and abc-pics pack.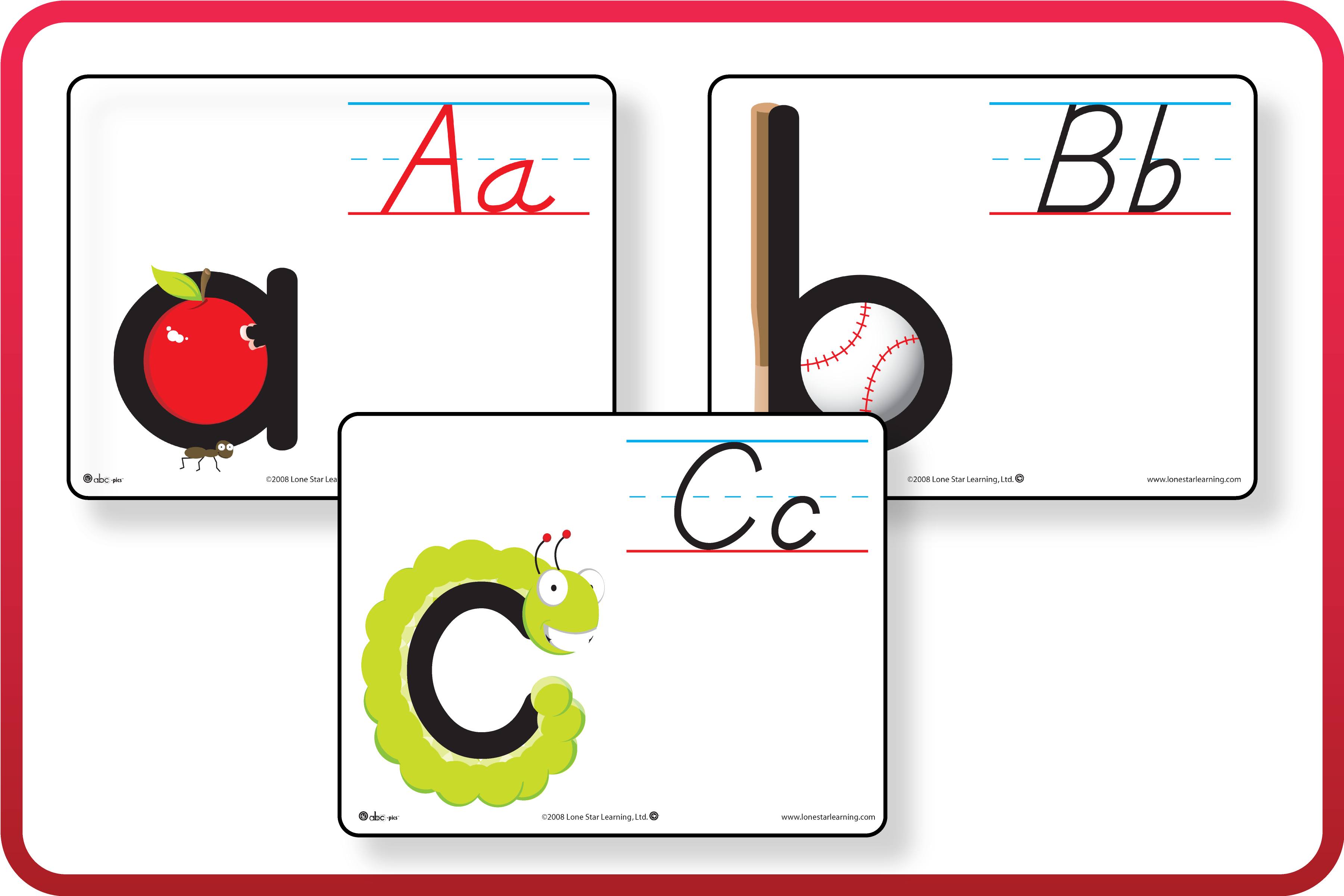 The 8.5″ x 11″ cards (abc-pics) are now a clearance item .
28 picture cards – (11″ x 8.5″)
---
abc flash cards (APFC)
The abc-flash cards (APFC) are also a clearance item.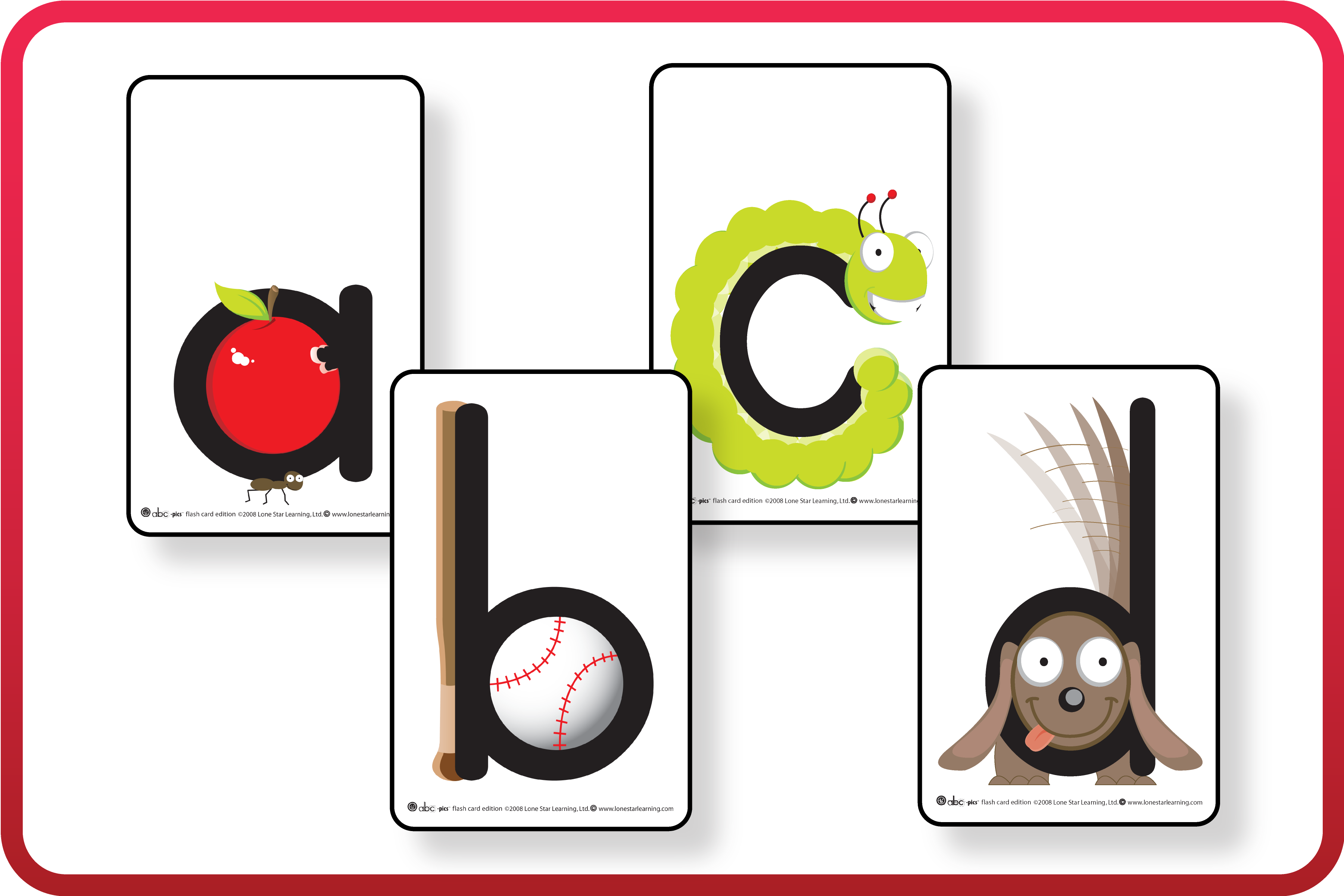 28 flash cards – (5.5″ x 8.5″)
---
We'll sell both of the above items together.  This will be the new abc-pics+ (APPL):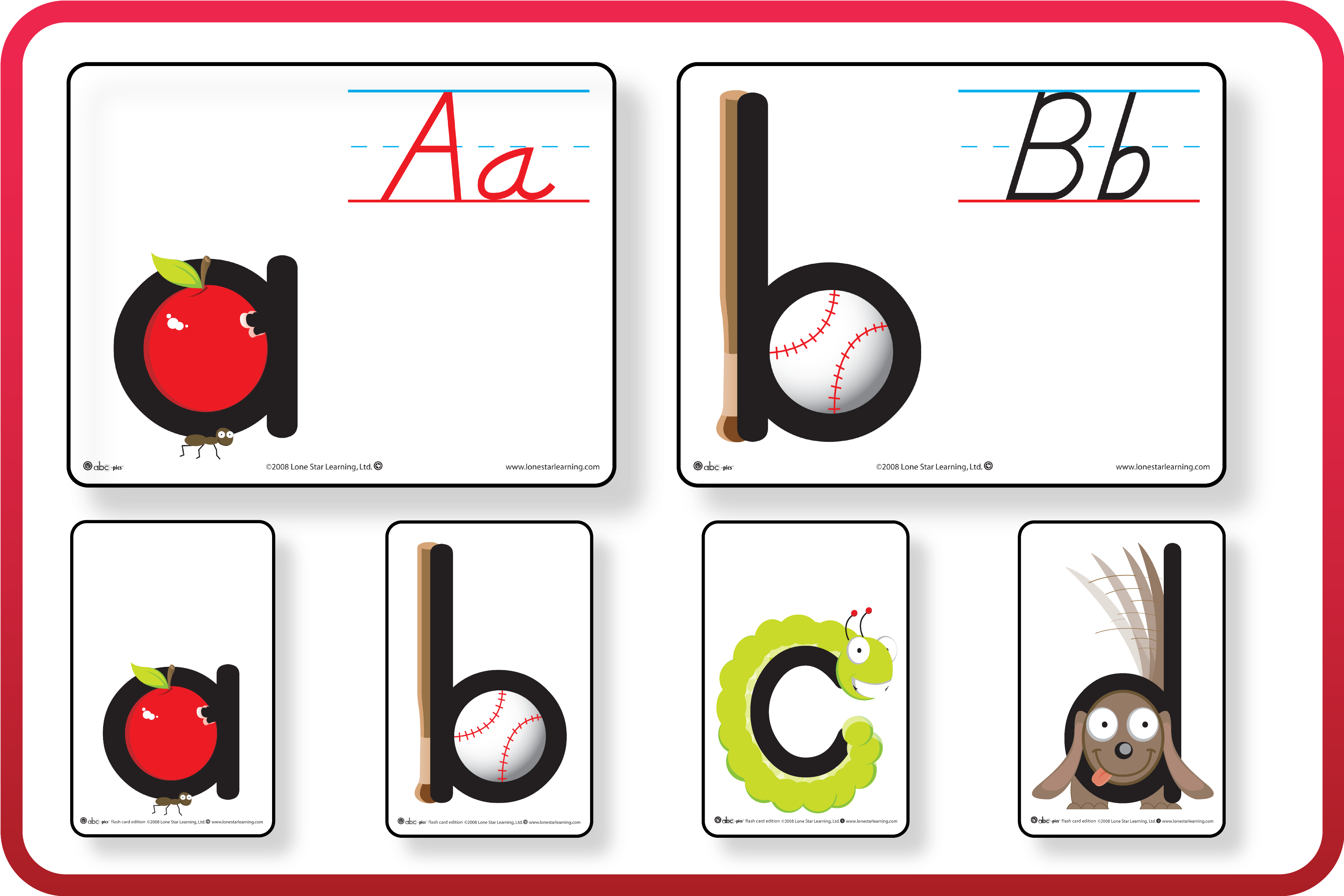 28 picture cards – (11″ x 8.5″)
28 flash cards – (5.5″ x 8.5″)