Description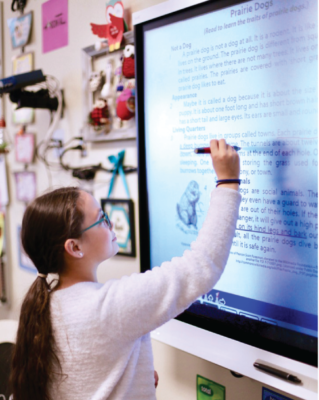 Target RLA™ is a yearlong, high-interest, teacher-friendly, student-involving tool that teaches reading and language skills as well as elaboration in writing. In just 10 to 15 minutes per section, the program provides scaffolding for improvement in reading fluency, vocabulary development, writing elaboration, sentence construction and usage, handwriting, and the development of critical thinking skills. Target RLA™ integrates seamlessly into your current Reading and Language Arts programs!
Students work with a single high-interest passage each week, encouraging the rereading for detail that is so necessary for fluency development and recall. This is especially true for reluctant readers!
Daily questions are provided for each week's passage, allowing students to practice revising, editing, handwriting, and elaboration skills on their student think sheets. Guided Writing Prompts and Correct the Sentence activities focus on each step of the process, allowing students to become familiar with the practice of planning and preparing their writing.



  brings Target RLA™ to every student device. Students submit their work from their iPad, Chromebook, or any
other device using lessons customized for a self-guided experience. Questions match between virtual board and Plus programs, so students can use trusted Lone Star Learning products wherever they go.
Includes a Virtual Board teacher license
Includes STAAR®* Redesign question types for new online testing
Perfect for remote learning, pullouts, home practice, & make-up work
Realtime activity monitoring
At-a-glance completion reports
Perfect combination of personalized & instant feedback
Includes 6-week review of prior grade
Compatible with Google Classroom, Schoology and more
Available for English Grades 1-5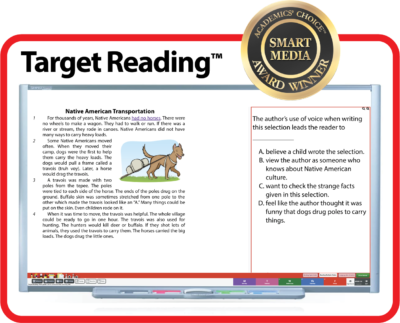 Target RLA™ Virtual Board consists of two programs: Reading and Language Arts. They can be used at the same time or separately. Both are correlated to the Texas Essential Skills and Knowledge (TEKS) as well as the Common Core, so they're compatible with any curriculum. It is also a rigorous program, focusing on critical thinking, application of problem-solving strategies, and selective use of information from passages so students will be prepared for any major exam, including the STAAR® test. Best of all, all of these skills are covered in just minutes each day!
Reading features a weekly passage and multimodal content students use to answer open-ended and test-like questions.
Writing features daily activities to build editing and writing skills, including "Correct the Sentence" and "Elaboration" activities that build on the previous day's work.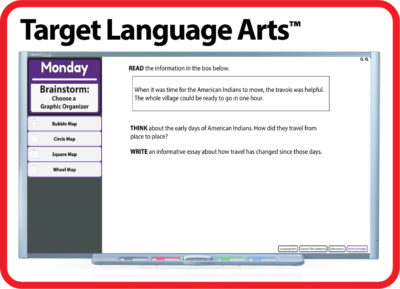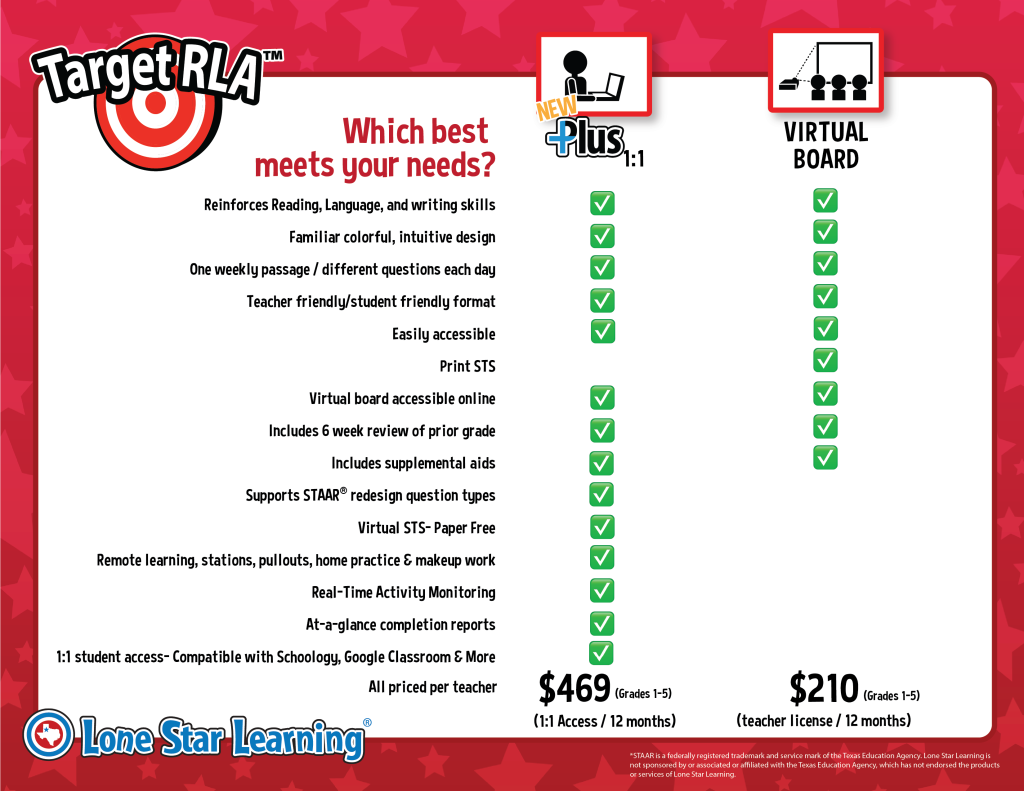 *STAAR® is a federally registered trademark and service mark of the Texas Education Agency.  Lone Star Learning® is not sponsored by or associated or affiliated with the Texas Education Agency, which has not endorsed the products or services of Lone Star Learning®.